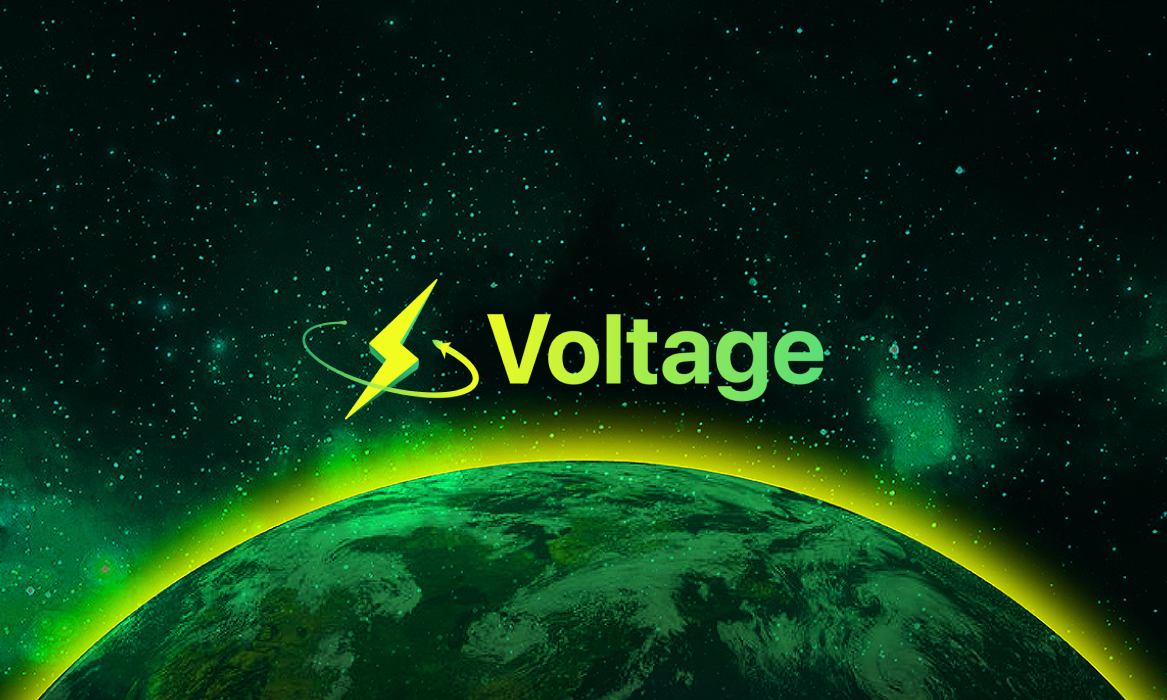 Ticker:
VOLT
Blockchain Network:
FUSE
Token Supply:
10,000,000,000
Project Valuation:
$20,000,000
Initial Token Circulation:
355,000,000
Initial Market Cap:
$1,000,000
Platform Raise:
$95,000 + $5,000 Community Round
Individual Allocation:
$200
WHAT IS VOLTAGE?
Voltage is an all-in-one DeFi platform that removes accessibility barriers for the 99%. They believe that leveraging DeFi should be as ubiquitous as banking is, in developed economies. Voltage offers lending, trading, on ramping, bridging and a mobile app.
WHAT MAKES VOLTAGE UNIQUE?
Voltage all-in-one DeFi product provides a suite of instruments that not only caters to those with significant financial and crypto-specific knowledge but it's user friendly mobile app and UX driven ethos looks to unlock the next 1bn users in DeFi. In leveraging real world familiarity to reduce barriers to entry for retail users in crypto uniquely position the product as a logical choice for the masses.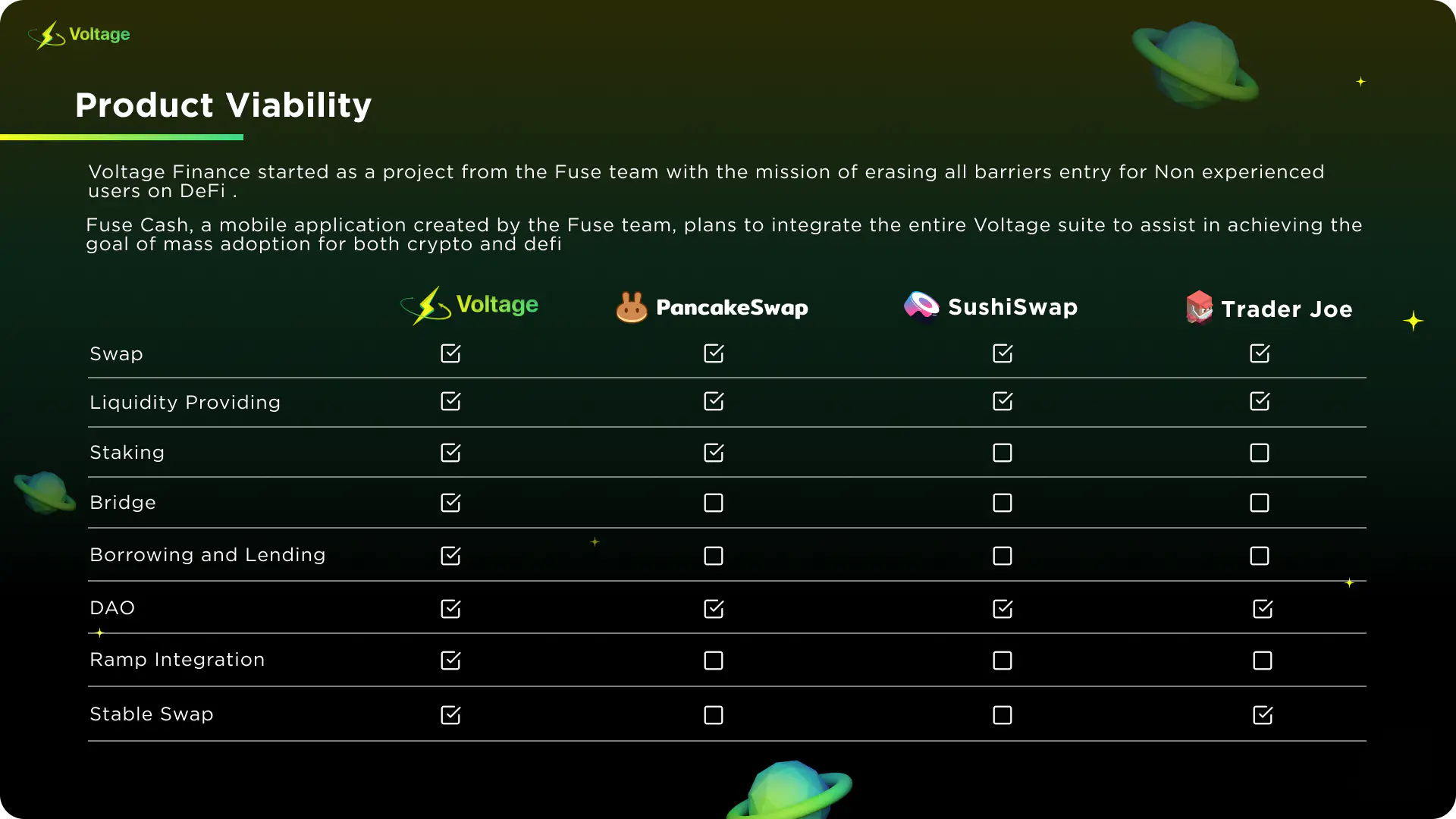 VOLTAGE PRODUCT ROADMAP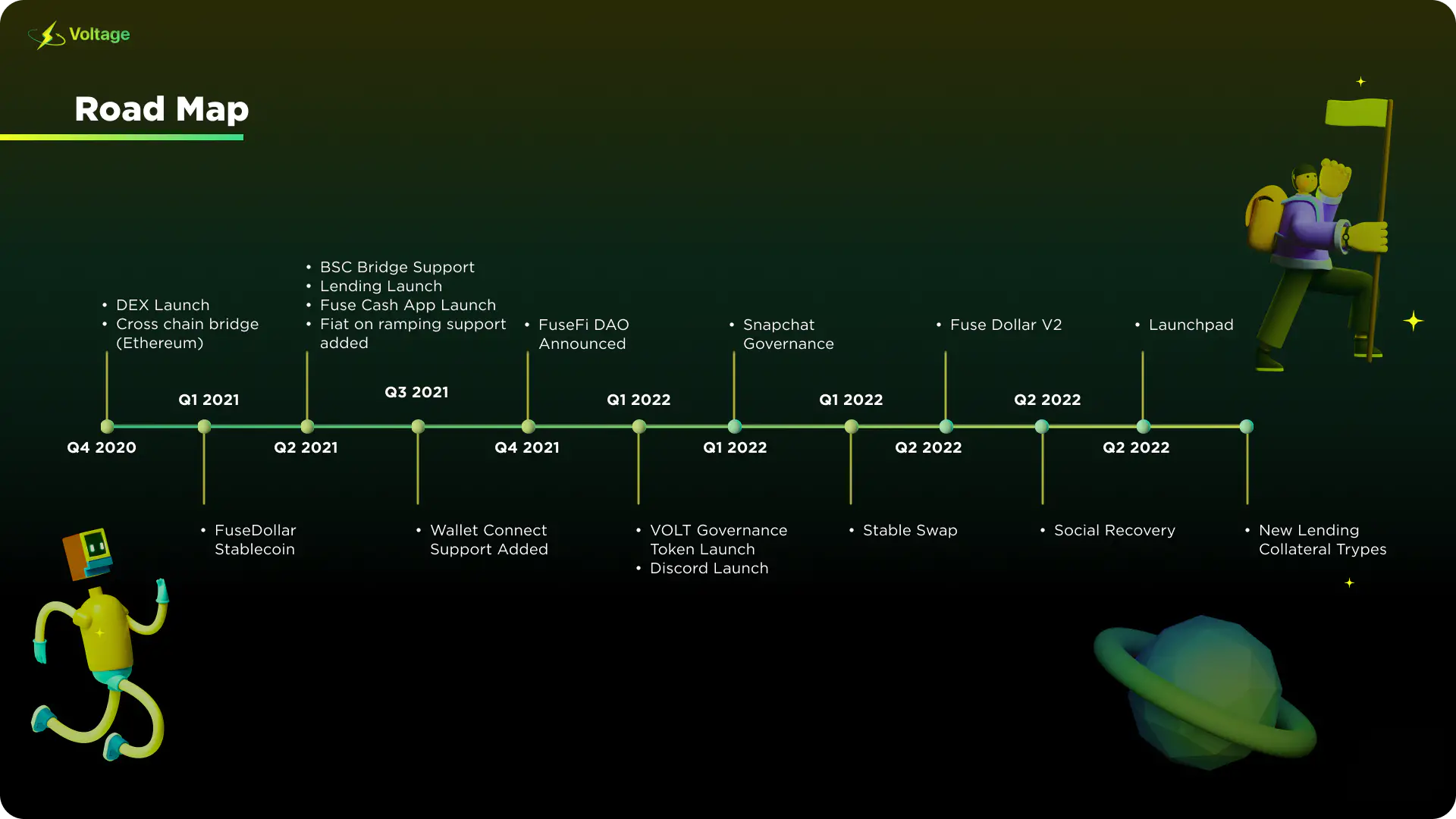 VOLTAGE REVENUE STREAMS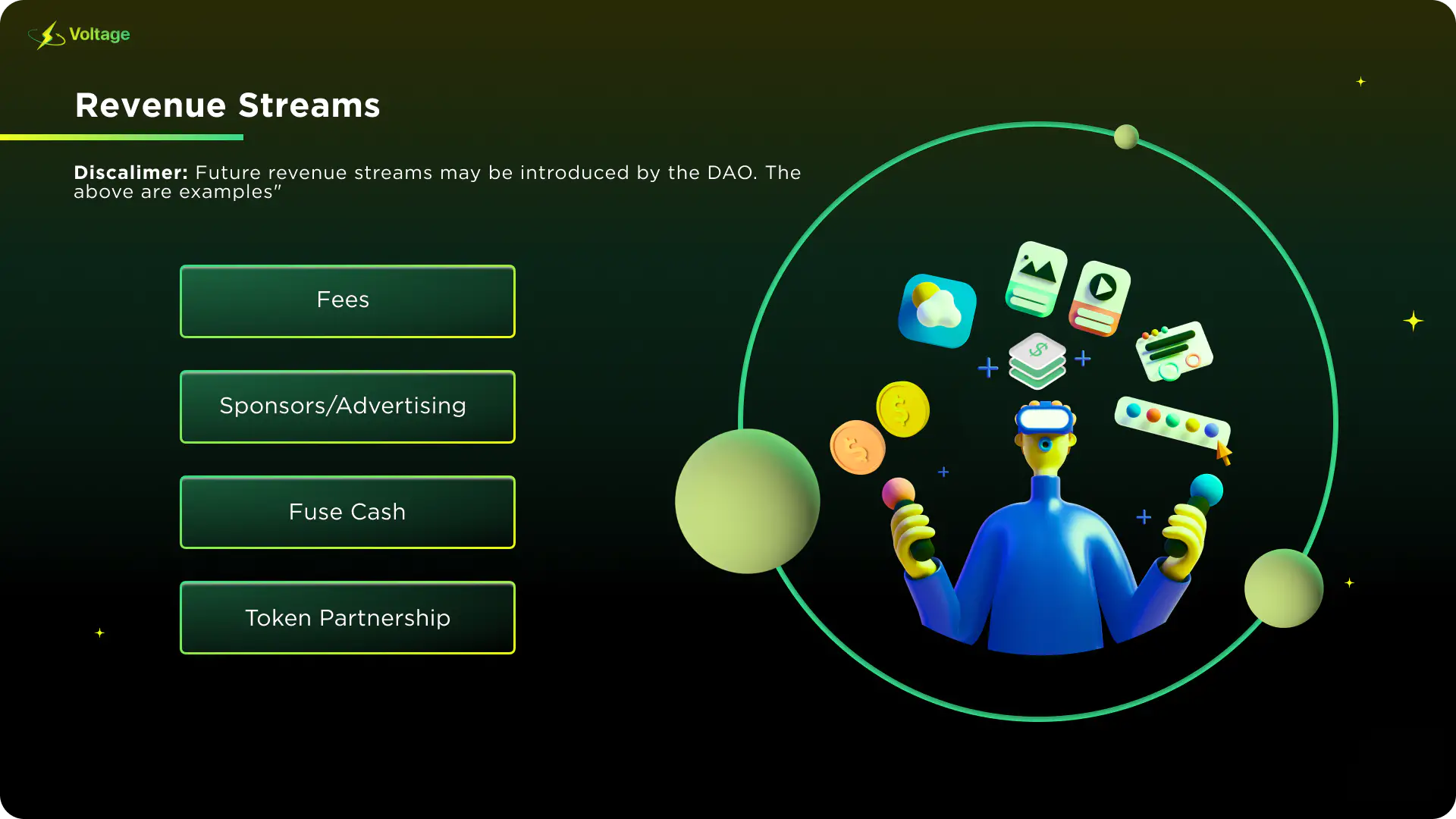 WHAT TECHNOLOGIES DOES VOLTAGE USE?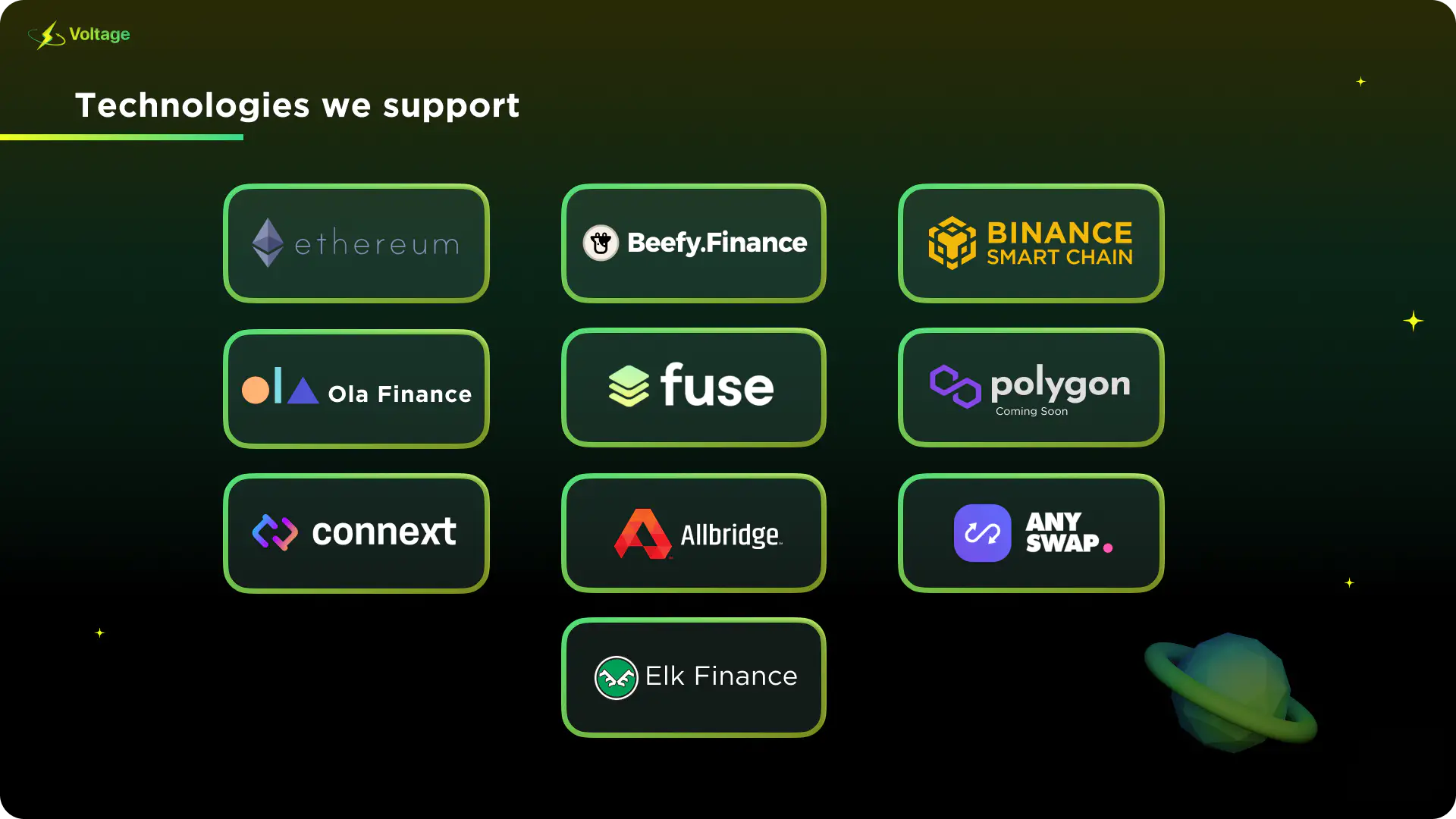 VOLTAGE MARKETING STRATEGY
Multi-platform IDO
Aggressive KOL strategy
Day 1 CEX Listings bolstered by strategic investments
Airdrops that Incentivise use of FuseFi products
Expansive cross-chain interoperability
Merchant and social payments
Consumer tailored DeFi investment opportunities (Index offers and yield opportunities)