IPAD Launchpad
Access Infinity pad incubation projects, top tier sales & NFT projects before they hit the market.

Public SHO
Public SHOs allow anyone with more than $250 USD worth of tokens in their wallets to participate.

IPAD

SHO

Stake minimum 50000 IPAD to access IPAD SHOs with higher winning chances and larger allocation sizes.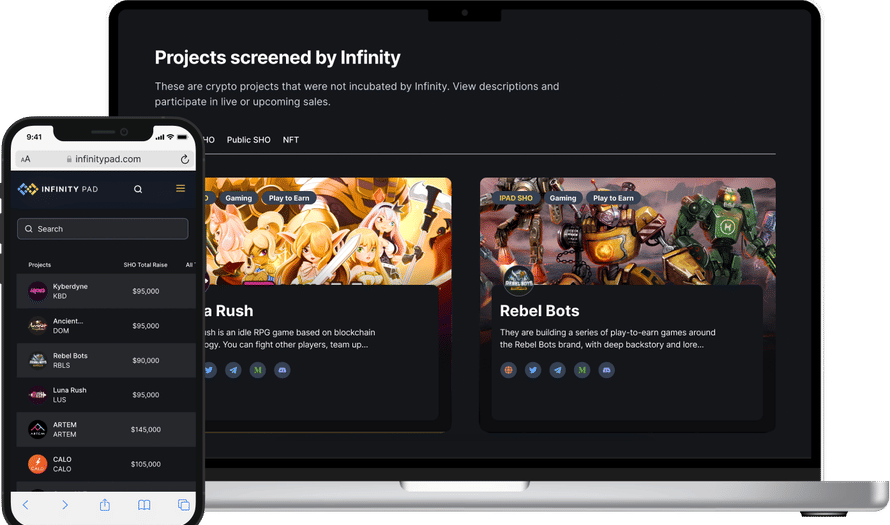 Stake IPAD
Unlock the full power of the IPAD ecosystem through staking.

Private SHO
Buying minimum 50000 IPAD and staking gives access to Private SHO's. More you stake, your winning chances multiply.